2017 Festival of Trees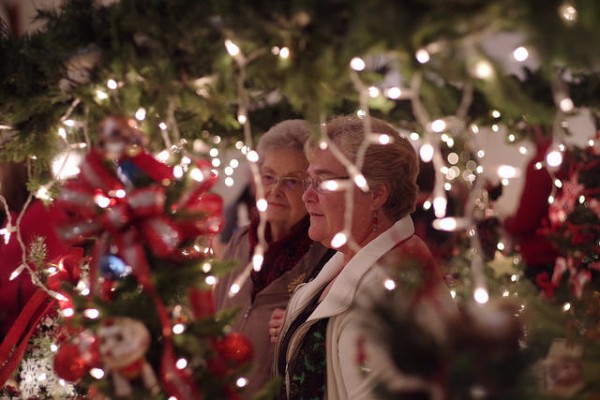 Christmas starts here first!  Begin your holidays with the annual Festival of Trees the first weekend of December at our Clear Lake campus.
Proceeds from the Festival of Trees go toward services provided to individuals supported by One Vision.
More than 100 Christmas trees, wreaths and swags of all sizes are decorated by local groups, individuals from the community, and design professionals. Festival visitors can admire their handiwork and buy an entire display with decorations to take home after the weekend.
In addition to the tree displays Friday to Sunday, the Festival features several special events:
Lights On 5K on Thursday afternoon, a fun run to turn on the lights for Festival
Opening Night on Friday, the first chance to view and purchase trees, in an elegant atmosphere featuring hors d'oeuvres, desserts, and beverages.
Breakfast With Santa on Saturday, a family tradition
Secret Santa Workshop, free craft activities for children on Saturday
Cookie Walk, scrumptious handmade treats for sale on Sunday.
The Festival is part of Christmas By the Lake, a weekend of family entertainment in Clear Lake, Iowa.
The 22nd annual Festival of Trees will be Dec. 1-4, 2017.  More information and advance tickets will be available at www.ovfot.org.
Interested in decorating a tree for this year's Festival? Contact Jennifer Pinske via email or by phone at 641-355-1356.