Feature Story
Advocate For Hope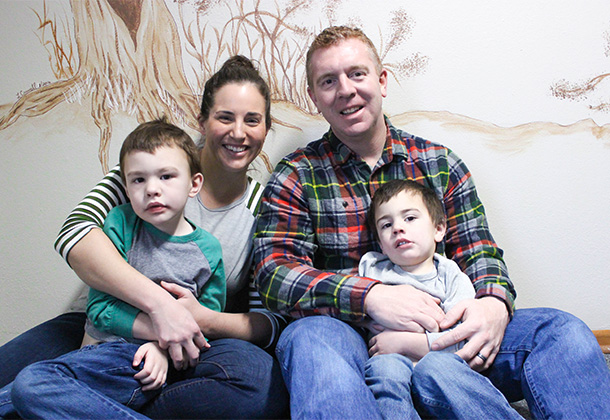 While Travis Hergert and his wife, Kim, had their suspicions, it didn't lessen the difficulty of the day they received the news about their eldest son, Brody. 
In July 2016, Brody was diagnosed with Autism Spectrum Disorder.
"It was a difficult day because there still was a lot unknown," Travis said. "But, as a family, we were going to do everything we needed to help him."
Brody's language skills were delayed by possible hearing loss since birth. He struggled making eye contact, as well as with sentence structure and basic conversation with others. The Hergert family sought services at the One Vision Children's Autism Center more than two years agoa to help Brody — now 6 years old — develop his language and social skills, areas Travis said the CAC helped Brody make huge strides. 
"The center and its staff have done so much for our family in the growth and development of our son," Travis said. 
---
YOU can help families like Brody's receive support through the Children's Autism Center by getting involved and advocating to give the gift of hope.

THERE ARE MANY WAYS TO GIVE
 
Participate in our Walk-A-Block events on April 14 in Fort Dodge or April 15 in Clear Lake. Visit www.fdwalkablock.org or www.jbrookswalkablock.org to learn more. 

Give a financial gift via check or cash by sending it to One Vision, PO Box 622, Clear Lake, IA, 50428.
Thank you for supporting the One Vision Children's Autism Center.
Together, we will bring awareness, advocacy, acceptance, and HOPE to children with autism and their families.