Offering Hope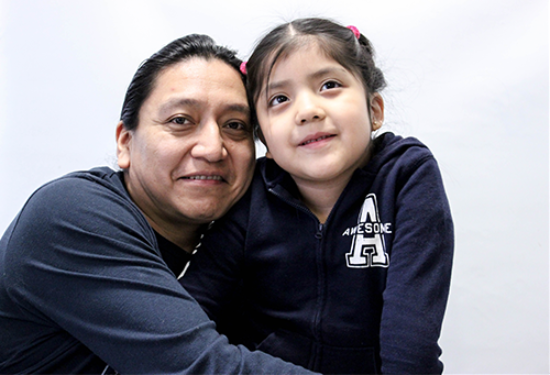 What is the Children's Autism Center?
The Children's Autism Center in Clear Lake, Iowa, offers hope for families overwhelmed by the challenges of raising a child on the autism spectrum.
The Children's Autism Center now provides the following services:
Direct services including assessment, positive behavior supports, and skill building activities to improve the lives of children with autism.
Free support groups for parents and caregivers, siblings, professionals in the education and medical fields, and individuals diagnosed with autism.
Educational resources, such as free programs to view DVDs or hear a speaker.
Guest speakers with exceptional credentials as professionals in the field of autism.
Assistance with navigating other services available in the area.
Resource library of educational materials, technology, and equipment for families to check out. The library was created with the help of the Cerro Gordo County Medical Alliance.
History of the Children's Autism Center
The Children's Autism Center (CAC) in Clear Lake began in August 2013 with a $26,000 grant from United Way of North Central Iowa. Christina Maulsby, who has two young sons with autism, helped found the center. The CAC is located on our Clear Lake campus, located at 1200 N. Ninth St. W.
In March 2017, our organization hired Kristin Baade to lead family support services, the first step in launching services for a second Children's Autism Center in the Fort Dodge Area. Creation and expansion of services in the Fort Dodge area are still underway.
The backbone of our approach always will be the best practices based on current studies. In September 2015, two Board Certified Behavior Analysts (BCBA) joined the Children's Autism Center to oversee clinical services. Jesse Logue, Ph.D., and Lauryn Toby, Ph.D. completed their Post-Doctoral Fellowships at Kennedy Krieger Institute and Johns Hopkins University School of Medicine. 
For more information about both Children's Autism Centers, e-mail Dr. Jesse Logue or Dr. Lauryn Toby, or call 641-355-1216.
Children's Autism Center - Clear Lake hours
Monday: 8 a.m. - 7 p.m.
Tuesday: 8 a.m. - 5 p.m.
Wednesday: 8 a.m. - 7 p.m.
Thursday: 8 a.m. - 7 p.m. (7:30 for social groups)
Friday: 8 a.m. - 4:30 p.m. 
Children's Autism Center - Fort Dodge
Contact Kristin Baade: 641-355-1306 or by email.
Learn more about family and community activities offered through the CAC.
Click here to find out about upcoming events sponsored by the CAC.
Want to receive e-mail with programs, activities, and news about the CAC?  Sign up here.

Click this icon to visit our Facebook page for the Children's Autism Center!