North Iowa Autism Summit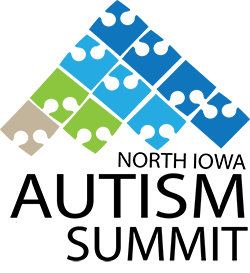 One Vision Children's Autism Center will host the fourth annual North Iowa Autism Summit, an educational event designed for area professionals and caregivers working with children diagnosed with Autism Spectrum Disorder.
The summit will be held June 19, 2019, at Music Man Square in Mason City, located at 308 S. Pennsylvania Ave. The event will feature sessions with several doctorate-level professionals covering a variety of subjects affecting children with autism and those who support them.
See speaker bios and presentation topics at http://www.northiowaautismsummit.org.
Check-in for the Summit starts at 8:30 a.m. with the event kicking off at 9 a.m. Registration is $30. Pre-registration is encouraged; attendees may register the day of the event for an increased price of $40 per person. Certificates of attendance will be issued so attendees may pursue Continuing Education Credits (CEUs) in select disciplines. Lunch is included in the registration cost.
All proceeds from the Summit benefit the One Vision Children's Autism Center, an entity of One Vision, a nonprofit organization based in Clear Lake, Iowa. The Summit is hosted in partnership with the United Way of North Central Iowa.