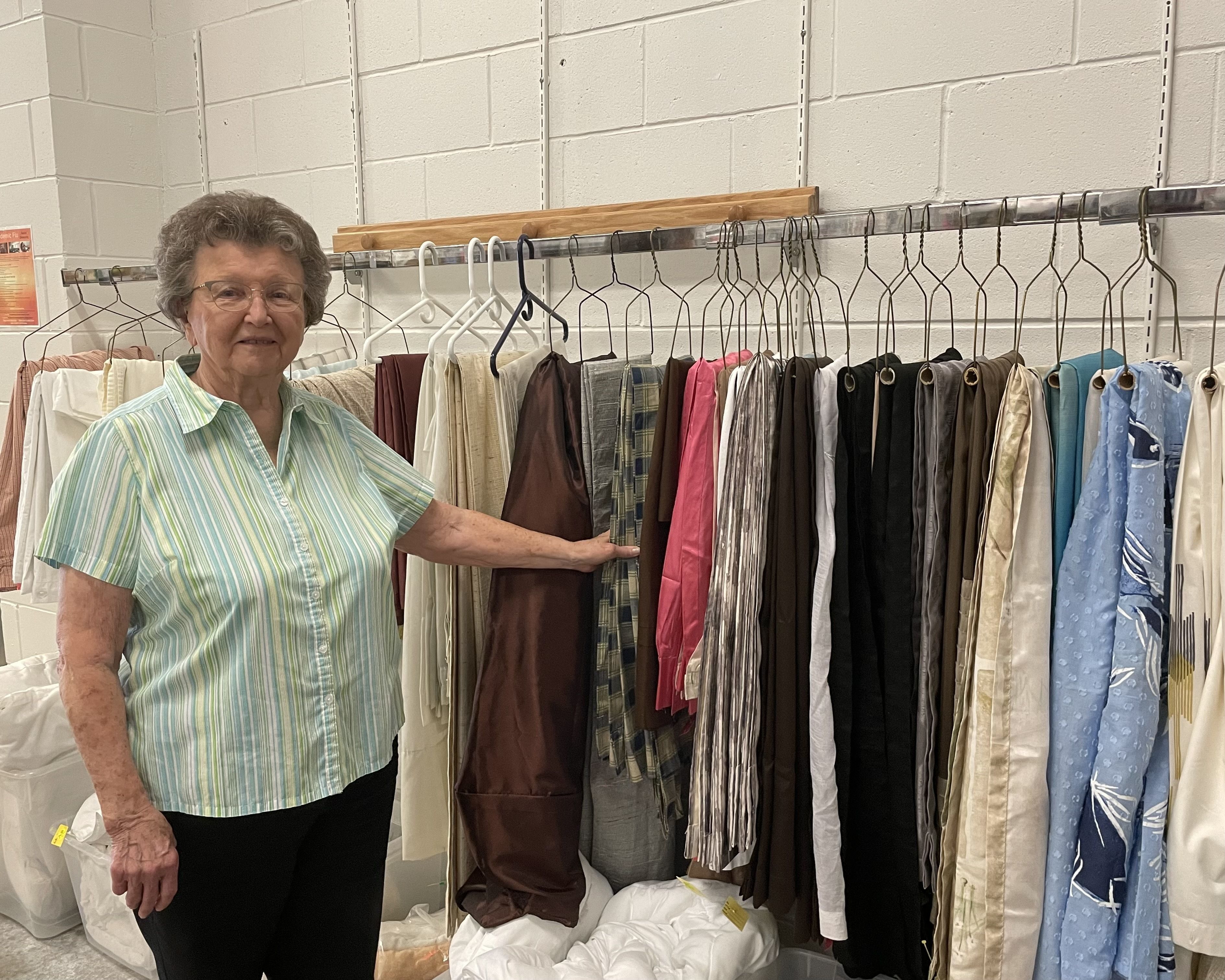 Joyce has been a volunteer with the Fort Dodge General Store since before it even officially opened. It was 10 years ago when she was looking for something to keep her busy that the opportunity presented itself to Joyce. She had tried some other volunteer positions around the area, but when she heard that a store was opening up in town she knew she had to do it. 
Joyce's granddaughter Debbie was living at One Vision, then Northwoods living, and Kris Hillmier-Pierson asked her to join the team and come help out. When Joyce learned the proceeds from the General Store goes back to fund the mission of where Debbie lived, it was a perfect fit. The store that she volunteers in—known to her and her family as "Debbie's Store"—helps people with disabilities receive the supports and services they need. And while Debbie passed away a few years back, Joyce still thinks of it as her granddaughter's store. 
Joyce was there working alongside Lisa Dodgen, now District Store Manager and others to build shelves, organize the donations, attend the ribbon cutting, and has found her purpose. She now comes in Monday, Wednesday and Fridays and works on sorting and pricing the linens. She says the "linens are spectacular". When asked why she stays she smiles and responds, it is "fulfilling, gives my life purpose, and  is satisfying". She says she has told many neighbors, friends and even her garden club about the store. Her family has volunteered with her, shops often and it has become a part of her life. 
When Joyce was thanked for her service, she responded with "I'm lucky to have this place."
Joyce, we are lucky to have YOU!