Offering Hope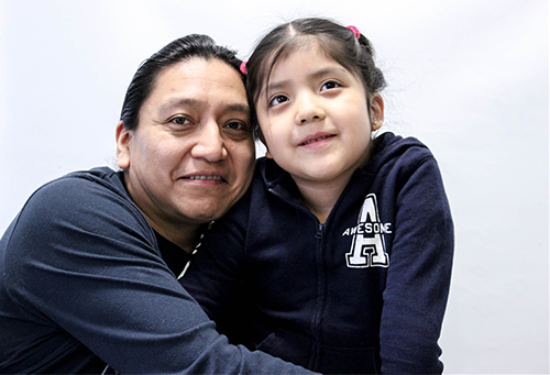 We have moved!
For those of us who visited our previous location, we are no longer there!
We are a few blocks down the road, still in Clear Lake, at:
1020 Buddy Holly Place
---
What is the Children's Autism Center?
The Children's Autism Center in Clear Lake, Iowa, offers hope for families overwhelmed by the challenges of raising a child on the autism spectrum.
The Children's Autism Center now provides the following services:
Autism diagnostic services using the ADOS, a comprehensive evaluation to identify the presence of Autism Spectrum Disorder. For families with qualifying insurance only.
Direct services, including skill assessment, intensive 1:1 ABA, positive behavior supports, and skill-building activities to improve the lives of children with autism.
Social skills groups for children and teens with autism from elementary through high school that focus on developing specific social skills needed to enhance social interaction with peers and adults. Groups meet once per week for 10 weeks.
Time-limited behavioral consultation with a Board Certified Behavior Analyst (BCBA) to address problem behavior occurring in the home, school, or community.
Free, specialized activities and events, in collaboration with other local groups and resources, such as music, art, sailing, sports, and holiday events. Check our Facebook page for scheduled days and times.
Guest speakers with exceptional credentials as professionals in the field of autism. Check our Facebook Page for scheduled days and times.
Assistance with navigating other services available in the area.
Resource library of books, DVDs, sensory items, and educational resources available for check out, as well as materials, technology, and equipment for families to "make and take" materials for home, school, and community. The library was created with the help of the Cerro Gordo County Medical Alliance.
Contact us at 641-355-1201 and click the link below to learn more about our services and how to get enrolled.
History of the Children's Autism Center
The Children's Autism Center (CAC) in Clear Lake began in August 2013 with a $26,000 grant from United Way of North Central Iowa. Christina Maulsby, who has two young sons with autism, helped found the center. The CAC is located on our Clear Lake campus at 1200 N. 9th St. W.
The backbone of our approach always will be the best practices of applied behavior analysis based on current research. In September 2015, two Board Certified Behavior Analysts (BCBA) joined the Children's Autism Center to oversee clinical services. Jesse Logue, Ph.D., and Lauryn Toby, Ph.D. completed their Post-Doctoral Fellowships at Kennedy Krieger Institute and Johns Hopkins University School of Medicine. In June 2017, Janice Robinson, M.Ed, BCBA joined the team.
In March 2017, our organization hired a family support coordinator, the first step in launching services for a second Children's Autism Center in the Fort Dodge Area. In April 2018, we began offering ABA services to Fort Dodge families at the following address:
University of Iowa Child Health Specialty Clinic
Physician's Office Building West, Suite 205
804 Kenyon Road
Fort Dodge, IA 50501
The CAC is partnering with Drake University's program offering a Master of Science degree in Applied Behavior Analysis to promote growth of the field of applied behavior analysis and autism services in Iowa.
For more information about both the Clear Lake and Fort Dodge Children's Autism Centers, call 641-355-1201.
Children's Autism Center - Clear Lake hours
Monday: 8 a.m. - 5 p.m.
Tuesday: 8 a.m. - 5 p.m. (6:30 when social skills groups in session)
Wednesday: 8 a.m. - 5 p.m. (6:30 when social skills groups in session)
Thursday: 8 a.m. - 5 p.m. (6:30 when social skills groups in session)
Friday: 8 a.m. - 5 p.m. 
Children's Autism Center - Fort Dodge hours
Monday: 11:00 a.m. - 4:00 p.m.
Learn more about family and community activities offered through the CAC.
Click here to find out about upcoming events sponsored by the CAC.
Want to receive e-mail with programs, activities, and news about the CAC?  Sign up here.

Click this icon to visit our Facebook page for the Children's Autism Center!