Glen Oaks Community
Glen Oaks Now Open 
Our Glen Oaks Community brings active senior living to the heart of Clear Lake and features over 80 acres of amenities including paved walking trails, gardens, disc golf course, ample green spaces, heated swimming pool, therapy pool, gymnasium, gathering spaces and more. 
Glen Oaks, a modern community tailored to fit adults with an active lifestyle who are 55 or older, consists of two primary components:   
TERRACES at GLEN OAKS
These townhomes feature open concept living, accessible bathrooms, and a full-size washer and dryer, in addition to other notable amenities. 
To schedule a showing or to learn more about the Terraces at Glen Oaks, contact local Realtor Bonnie Hall at 641-529-1820 or by email at hallrealtybh@cltel.net.   
TIMBERCREST at GLEN OAKS
Live Your Best Life in this 48-unit apartment complex. Apartments are open concept and include a washer and dryer in each unit, storage, a multi-purpose room on each floor, and secure underground parking. 
Want to find out more about Glen Oaks or One Vision's connection to the project? Visit our main website  or contact Kim Boyd, Outreach and Resident Services Coordinator at 641-529-7736 or kboyd@onevision.org.
We've also included resources below with more information about why this project was chosen to maintain One Vision's commitment to the people we serve.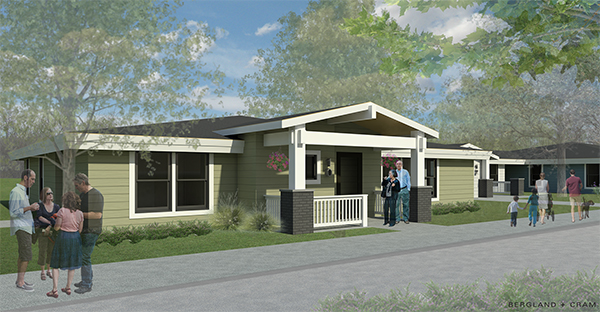 Learn More About Glen Oaks Community
Frequently Asked Questions