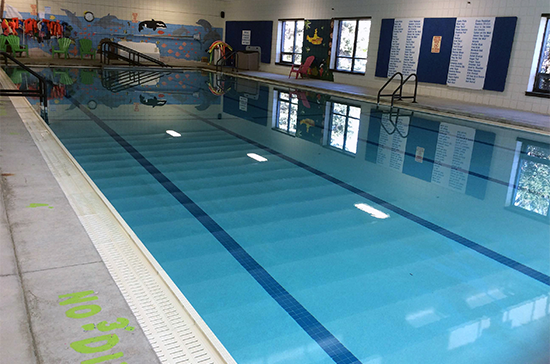 Kinney Lindstrom gymnasium, located on Opportunity Village's Clear Lake campus, is now open for public use.
Annual or monthly memberships are available for the gym, which offers a shared-use space for individuals to run, walk, play basketball, or exercise on select fitness equipment.
Annual memberships are $90 for individuals or $180 for families. The gym is also available for use at a daily rate of $2 per visit, per person.
Gym membership is a new addition to public services offered at Opportunity Village. Additionally, Boyer Pool, an Olympic-length swimming pool located on the organization's Clear Lake campus, is available for public use at rates identical to the gymnasium. The handicap-accessible pool offers depths ranging from three to five feet, as well as certified lifeguards on duty. A heated therapy pool is located onsite for public use.
Both the pool and gym are available for private party rentals.
Discounted monthly and annual membership rates are available for those who wish to use both the gym and pool. Annual rates to use both facilities are $160 for individuals and $320 for families. Gym and pool hours are available at www.oppvill.org.