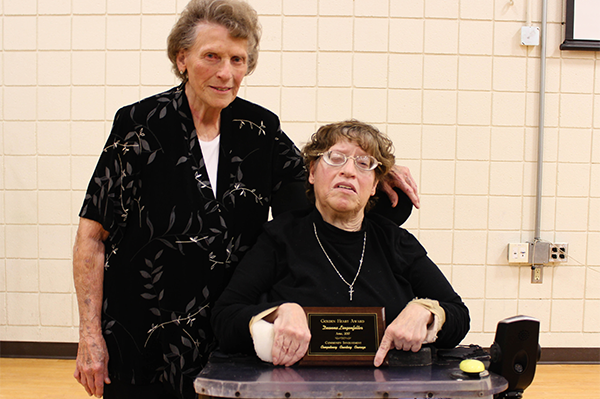 Deanna Lingenfelter is the first 2017 recipient of the Golden Heart Award. Golden Heart Award winners are nominated by both staff and peers for displaying courage, compassion and community connections.
According to those who nominated her, Deanna deserved the award because she is a strong advocate for herself and others. By living in her own home with her three roommates, she has discovered she can do more than she ever thought possible. An avid volunteer, Deanna took it upon herself to find a job and recently started working in the community by teaching religious education to children at St. Patrick's Catholic Church in Clear Lake.
Above all, she is a good friend and is not afraid to do anything.