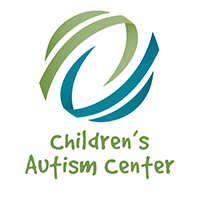 The Children's Autism Center in Clear Lake relocated to its new permanent home this month, located in the former Ralph Schroeder Group Home at 1020 Buddy Holly Pl. In Clear Lake. The move was effective Monday, Sept. 10. 
While the move was prompted by the current redevelopment of cottages located on the Clear Lake campus into townhomes, One Vision Chief Operating Officer Mark Dodd said finding a permanent, off-campus facility for the CAC was always part of the center's long-term plan. 
"We settled on One Vision's Clear Lake campus during the center's start-up phases in order to get it up and running as quickly as possible," he said. "This location has a much better layout for services, and the location is easier to find and access." 
The move to its new location will not affect CAC programming, classes, support groups or other activities. All current contact information for CAC staff is expected to remain the same. For more information about the CAC's new location, contact Mark Dodd at mdodd@onevision.org or Ashton Tucker, clinic manager, at
atucker@onevision.org.