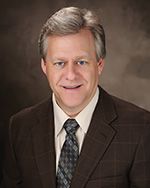 Greetings!
As I near two years as CEO of Opportunity Village, I am reflecting on all the positive progress we have made as an organization. We have taken an outstanding organization and made it even better!
Recently, we crossed over the implementation deadline for managed care with surprisingly little negative impact. I think it is notable that, despite the flurry of activity and volume of changes needed prior to the implementation, at the end of the day, the implementation was virtually a "non-event".
I think the same could be said about many of the other improvements in systems and processes over the past couple years.
It's natural for people to ask questions about and be anxious over upcoming changes and new system implementations. The good news is, despite those concerns and fears, we have been tremendously successful adapting to a variety of significant challenges, virtually all of which came from outside the organization. We are faced with regulation, funding, rule and philosophical changes that were challenging the very foundation of how we have provided services for the past several decades. As part of the Olmstead Decision, we were required to drastically change our previous model of providing services in segregated (campus-based) settings to integrated, community-based settings. In addition, we were required to do this in an incredibly short period of time.
The good news is we have seen an incredible amount of success and we are nearly finished with that effort. Only nine people still need to move from the Clear Lake campus before the end of 2016. As we learned through surveying those we support, virtually everyone is doing incredibly well, readily adapting to, and thriving in their new homes and surrounding communities.
Our next big milestone will be assisting the folks we support through segregated employment services (on the Clear Lake campus and at Northwoods Products & Services in Fort Dodge) find jobs or other meaningful employment in their communities.
This effort, also required as part of the Olmstead Decision, will require us to work with more than 120 people we support to really understand their goals, interests, and strengths as we assist them in this transition by finding community-based employment for them before the end of 2018.
We are taking steps of our own to ensure this happens. Through our partnership with North Iowa Fresh, we have created jobs for individuals we support through fresh vegetable aggregation, which we recently started on our Clear Lake campus. Read more about this venture on page 1 of this edition of the Village Voice. On May 26, we also opened Tried & True, our third resale store, in Mason City. This venture also provides community employment opportunities for those we support. Read more about the business on page 3.
While I'm optimistic we will find success in these and future ventures, we also need the assistance of our communities and stakeholders throughout our service area to find this success. Are you interested in helping individuals with disabilities find meaningful employment opportunities in their communities? Please reach out and let us know if you or your business wishes to offer these opportunities.
With the continued success of our efforts to integrate folks we support into their communities of choice, and with our board of directors actively working on plans for the next chapter in this organization's story, I feel optimistic about our future. We're doing what we've always done — dynamically adapting and growing to meet the needs of individuals we support and doing so in an always changing environment.
It takes all of us — staff, board members, families, friends, donors, volunteers and community stakeholders — working together to be successful. Thank you so much for YOUR part in this effort!
Contact Jeff Nichols
641-355-1210
jnichols@oppvill.org