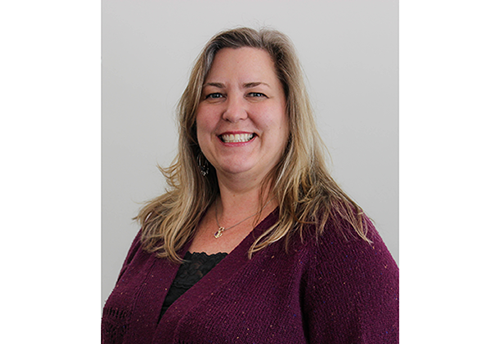 Michelle Niles recently was named the 2016 Shirley Echelbarger Award winner.
The Shirley Echelbarger award is presented annually to a recipient of the Tom Thornblade Award. The award is named after an early employee of the Village, known for her dedication and her service. The first Shirley Echelbarger Award was given in 1981. Michelle was presented with the award on Jan. 11.
Michelle, a 27-year employee of Opportunity Village, works as an outcome coordinator for Region 3. Michelle started at the Village working as a PSP in Oak Hill and Executive cottages in Clear Lake. Shortly after, she became a medication aide. She began her current role in 2005.
Michelle received the Tom Thornblade Award in January 2016. Those who nominated her for that award did so because "she cares about the individuals we serve by showing them special compassion and helping them grow in self-reliance."
Those who nominated her also noted Michelle's contributions to the Village through volunteering her time at special events and her role in bringing a fire pit to the Clear Lake campus so those supported by the Village could enjoy time around a "camp fire."
Michelle said the part of her job she enjoys most is being an advocate for those she supports, as well as the variety of the work and the different people with whom she's had an opportunity to work.
"The Village has a variety of positions available, along with room for personal growth and challenges," she said. "Here I can make a positive difference in the lives of others."