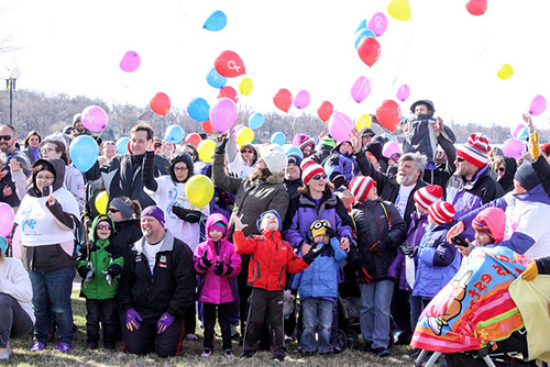 Residents throughout North Iowa are invited to join radio personality J. Brooks of 98.7 KISS Country and the Opportunity Village Children's Autism Center to celebrate autism advocacy at the third annual J. Brooks Walk-A-Block fundraiser on April 2.
This year's walk will be held from 12-2 p.m. at City Park in Clear Lake. In honor of Autism Awareness Month, participants will join other friends and supporters to walk a block around the park.
Registration starts at 12 p.m. and the walk starts at 1 p.m. A balloon release from the Clear Lake Sea Wall will follow the walk. From 12-1 p.m., a resource reception will take place in the Lakeview Room directly behind the City Park bandshell. Area autism supports and services will be present to visit and answer questions.
All proceeds from the walk go toward services provided by Opportunity Village Children's Autism Center to local families of children with autism.
Individuals wishing to participate should register at www.jbrookswalkablock.org. Early registration will take place through 9 a.m. March 20. Cost is $15 for adults and $5 for children 12 and under. After 9 a.m. March 20, registration cost for adults is $20. Participants can register at the event.
This year, participants are encouraged to create their own FirstGiving page through www.jbrookswalkablock.org where they can share their stories and why they plan to walk on April 2. Walkers should share their page with family and friends and encourage others to sponsor them through donations. Walkers can create a team, join a team or walk on their own.