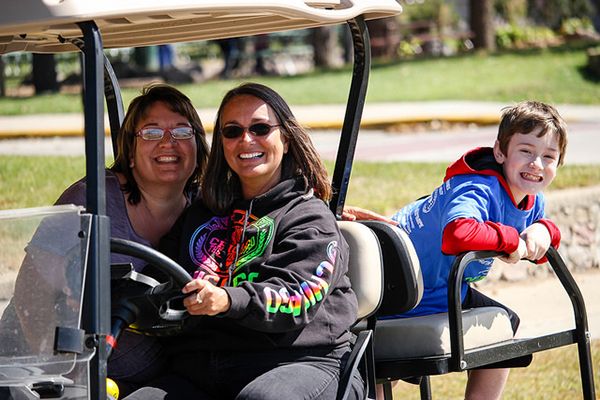 Employees, families, supporters, and friends of the One Vision community came together Sept. 16 and Sept. 17 for our 48th annual Benefit Walks in Clear Lake and Fort Dodge. Together, our community raised a total of $36,000 and counting.
In addition to the walks, friends and family gathered to enjoy a special Appreciation Picnic, held prior to the Benefit Walk. Attendees enjoyed lunch, games, and live music among good company.
All of us at One Vision want to extend our heartfelt thanks and gratitude to all the teams and individuals involved with this year's Benefit Walk. Connecting people with purpose is not just for those we support, but for those who find purpose in supporting us — and we are so grateful for those of you who do. Events and fundraising are so crucial to filling in gaps not covered by Medicaid (about 20% of our expenses are not covered by government funding.) Funds raised through events like the Benefit Walk help provide the best quality of life for those we support and make sure our staff can provide the best care possible.
From the bottom of our hearts, thank you for being a part of our community and thank you for supporting our vision to connect people with purpose!