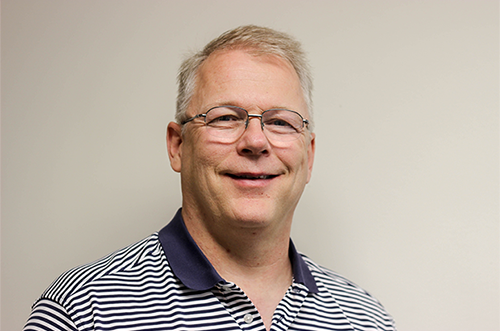 As I look back at my first two years as One Vision's spiritual resources coordinator, I am very thankful for the opportunities I've had to support people in their journeys toward connecting with a fulfilling, spiritual purpose. 
We host so many events through One Vision, giving all people we support the opportunity to connect with God and with one another. Our spring and fall retreats in Clear Lake and Fort Dodge; monthly Pizza and Praises in communities including Mason City, Clear Lake, Fort Dodge, Eagle Grove, and soon Osage; and our cruises on the Lady of the Lake in Clear Lake provide fantastic opportunities for fun, fellowship, and encouragement. Just last month, more than 170 people — including Shayna, Nick, Suzy, and Megan (pictured at right) — took advantage of our Lady of the Lake cruises. Both evenings they socialized amid music by Kristie Hayner, a magic show, and the beauty of God's creation as we cruised around the Lake.  
As the people we support become more and more a part of their communities, we help connect them to churches of their respective faith backgrounds. This effort is largely successful due to the community volunteers who willingly give their time transporting individuals to and from church each Sunday. For example: Ken, a person supported by One Vision, recently moved from Clear Lake to Mason City and, with the help of a caring volunteer, within two weeks was attending the church of his choosing. 
Finally, I am encouraged seeing the successes we've had connecting people with volunteer opportunities within their communities. Over the last couple years, people we support have volunteered with Meals on Wheels, the Salvation Army, vacation bible school programs, and local community kitchens. Just last month, I accompanied three individuals we support to help prepare and serve meals at the Clear Lake United Methodist Church. Not only was it a fun experience for all, it was a perfect opportunity for these individuals to meet new friends, as well as get to know and serve their community.  
I am excited to continue seeking creative new ways to minister to those we support, help them better know the communities in which they live, and encourage them in their ongoing spiritual journeys. 
For His glory,
 
Pastor Scott Sokol 
Spiritual Resources Coordinator