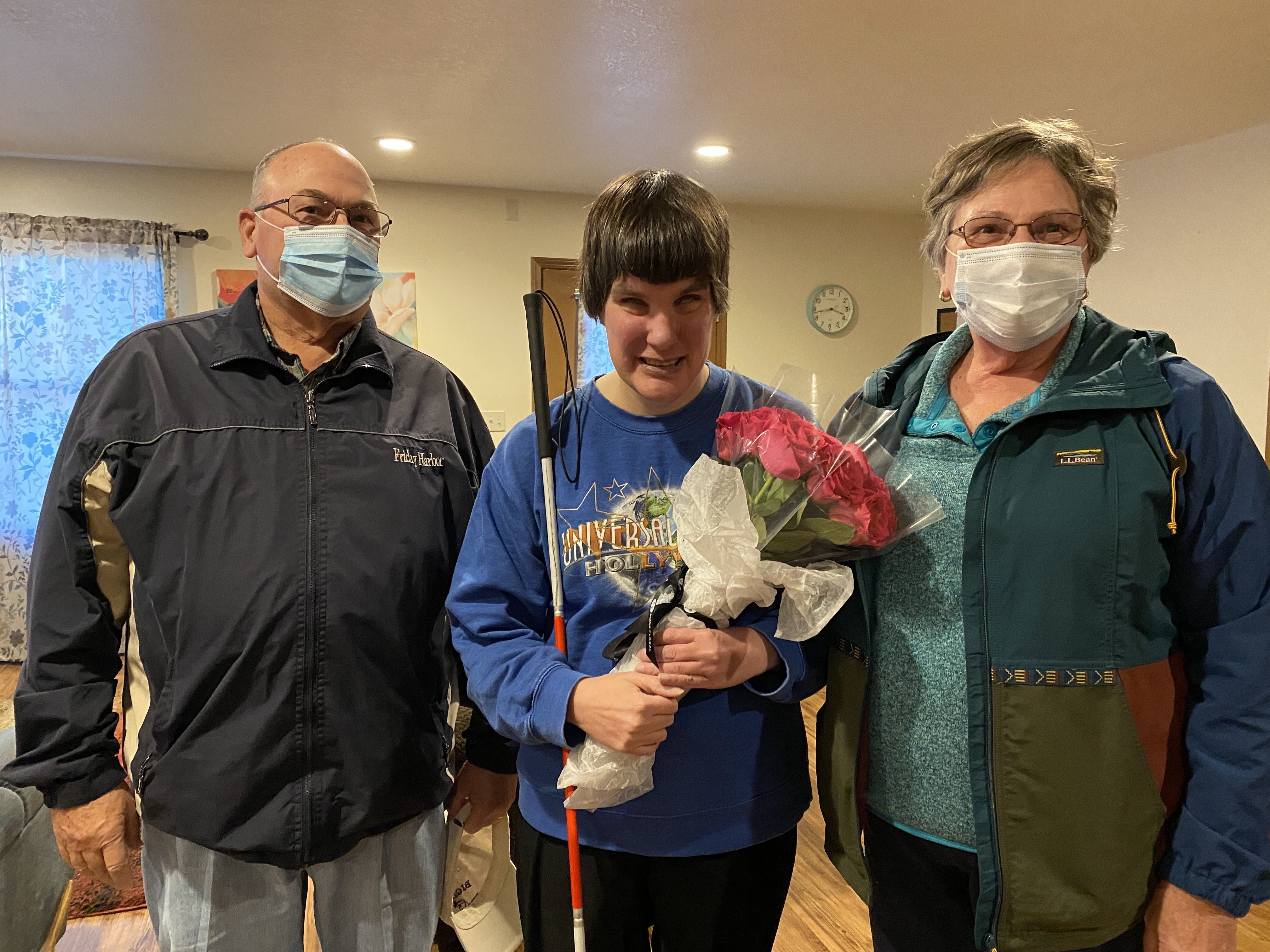 Rachelle Wheat walks over to her kitchen counter with her salad in hand. "Can you make sure the spinach is OK?" she asks her staff. "I made a goal of eating healthier, so it's salad for dinner!" Rachelle has just gotten home from her shift at HyVee, where she answers the phone and connects each caller to the right department. Rachelle's job is made possible by adaptive phone technology for the blind provided by HyVee. 
Rachelle first received hourly services from One Vision to support her in her own apartment. She was proud that she was able to live independently as that was one of her life goals. However, over time she realized that being alone all the time was not good for her mental health. She is happy to now be living in a home with three other housemates. While they don't always get along and can fight like siblings—according to Rachelle—she enjoys the companionship, having opportunities to share their lives with each other, and the "noise" of others around. Rachelle says that her life with One Vision is more fulfilled and less lonely, and she can enjoy her independence. 
Rachelle has been an ardent supporter and fundraiser for OV because she knows she is helping other individuals like herself live a better life. She enjoys meeting people that are in her community and always asks her co-workers, bus drivers, staff, and family to support her, and to support people like her. She also really enjoys winning and the recognition that comes with that—which is why we're happy to announce Rachelle Wheat is our Golden Heart Winner for November!