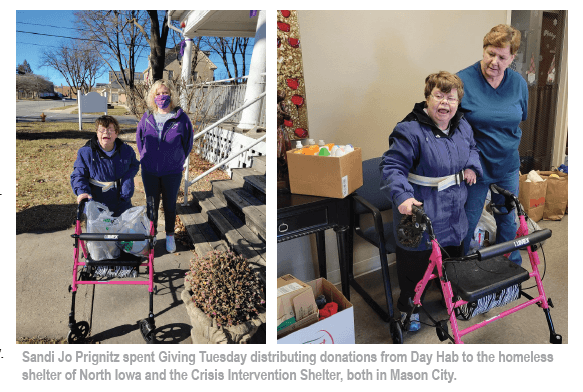 In honor of #GivingTuesday, a national day of giving which took place on November 30 this year, Day Hab took some of their pop can money and donations from staff and purchased items for the Homeless Shelter of North Iowa and Crisis Intervention Service, both in Mason City. Sandi Jo Prignitz was happy to help with shopping and dropping the items off!
Thanks to Sandi Jo, Day Hab, and each of you who know that giving to others makes a real difference in our communities! 
As we approach the new year, there's still time to donate if you want to make a difference in the lives of others HERE.