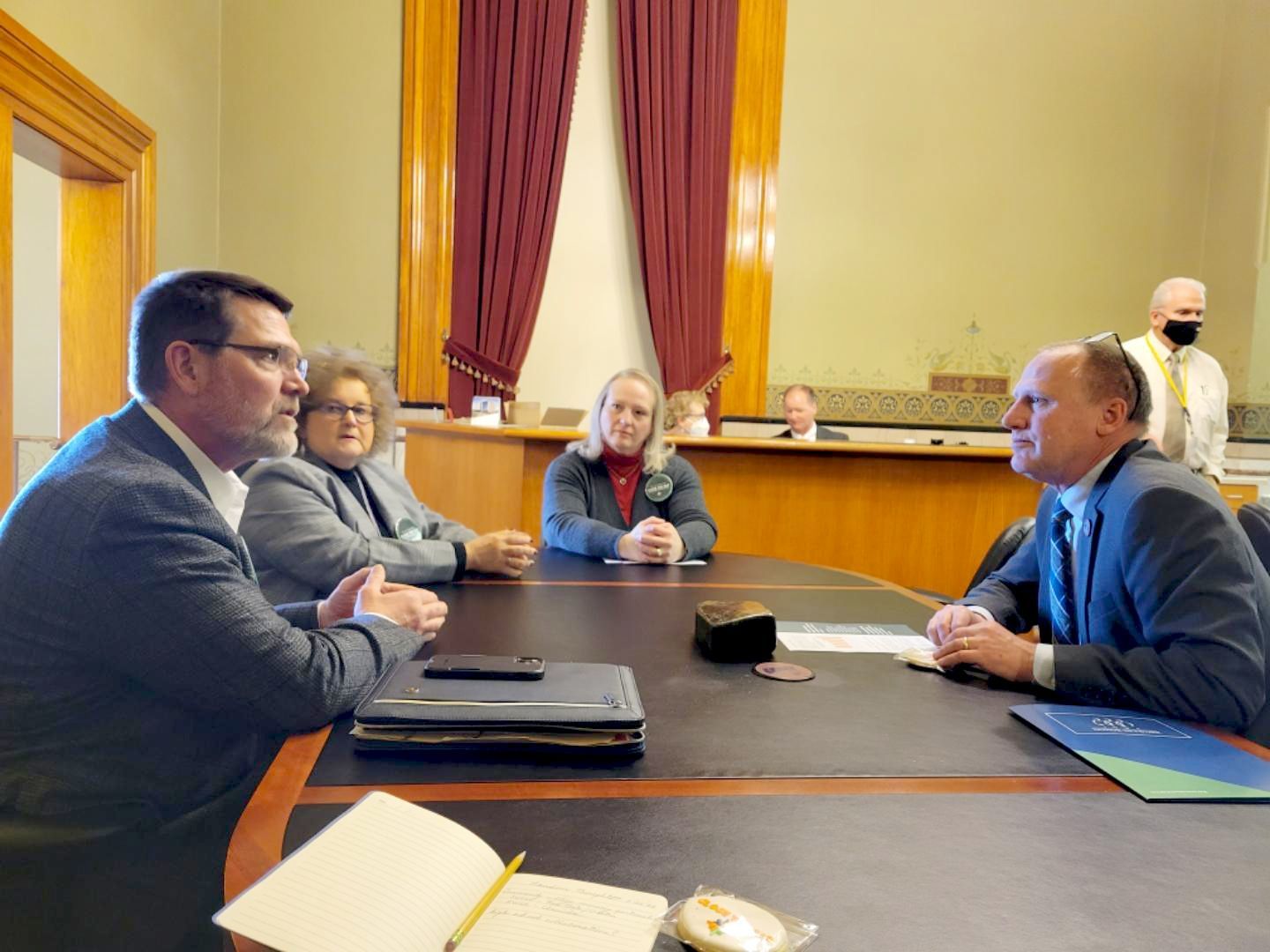 Thank you to our elected officials who met with members of One Vision's Executive Leadership Team in February. Our 2022 Legislative Session Policy Priority is to "CLOSE THE GAP" between what providing services to North Iowans with disabilities costs and the state's reimbursement rate for Direct Support Professionals (DSPs). This issue is vitally important to help protect Iowa's vulnerable population across the state. 
Thanks to State Senator Amanda Ragan, Senator Jesse Green, Senator Dennis Guth, Senator Tim Kraayenbrink, Representative Shannon Latham (right), State Representative Sharon Steckman, Representative Jane Bloomingdale, Senator Mark Costello (above), and Representative Ann Meyer for taking the time to learn more about how this legislation impacts Iowans each day. #IACPHillDay2022. #closethegap 
Because state reimbursement rates have only increased 3.55% (effective July 1, 2021) in the past 30 years, each year, One Vision must make up this growing gap to ensure our employees are paid a fair wage and that the people we support have access to the quality of services and supports they need to live their best person-centered life. If you are able to give a little to make a big impact of the lives of Iowans with disabilities, please consider making a donation through our safe and secure portal: www.onevision.org.