Festival of Trees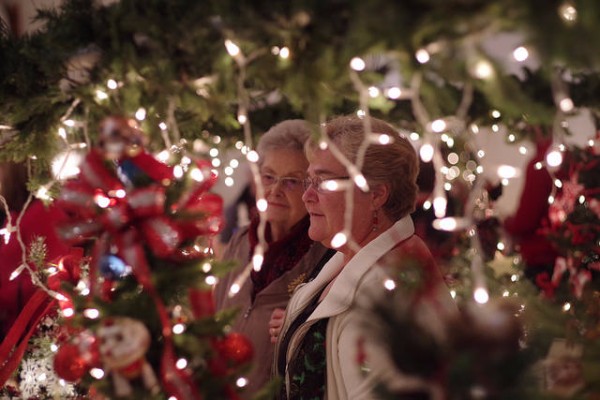 Christmas starts here first!  Kick off the holidays with One Vision's annual Festival of Trees, held the first weekend of December at our Clear Lake campus.
Proceeds from the Festival of Trees go toward services provided to individuals supported by One Vision. Our 22nd annual event, held Dec. 1-3, 2017, once again was a success, raising more than $50,000 that goes toward services we provide. This total tops those from previous years.
We want to extend our heartfelt thanks and gratitude to those who attended or supported our 22nd annual Festival of Trees. Nearly 400 volunteers play a role in some way when it comes to making this event what it is. We wish we could recognize each and every one of you individually, but until then, please know — what we do would not be possible without YOU.
Our 23rd annual Festival of Trees will be Nov. 30 - Dec. 2, 2018.  More information and advance tickets will be available at www.ovfot.org.
Interested in decorating a tree for next year's Festival? Contact Jennifer Pinske via email or by phone at 641-355-1356.