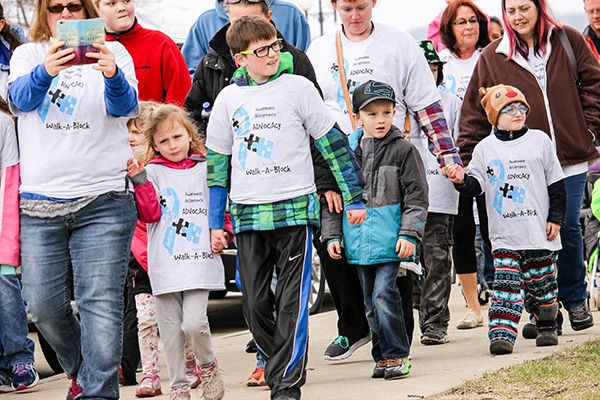 J. Brooks Walk-A-Block is Back!!
We are excited to announce the 8th J. Brooks Walk-A-Block for Autism Awareness is back!
Join J. Brooks of 98.7 KISS Country and One Vision's Children's Autism Center on Sunday, April 18, 2021 starting at 1pm at Southbridge mall to celebrate autism awareness, advocacy and acceptance! Social distancing guidelines and masks will be required to protect our community.
Other ways to show your support: Silent Auction; Axes for Autism; plus visit participating mall retailers any time on April 18, 2021 for proceeds of your purchase to support the CAC
All proceeds from the walk directly benefit One Vision Children's Autism Center. Founded in 2013, the Children's Autism Center supports more than 80 North Iowa children and 100 families, providing diagnostic services, behavioral consultation and therapy, social skills and support groups, community activities and more.