Volunteer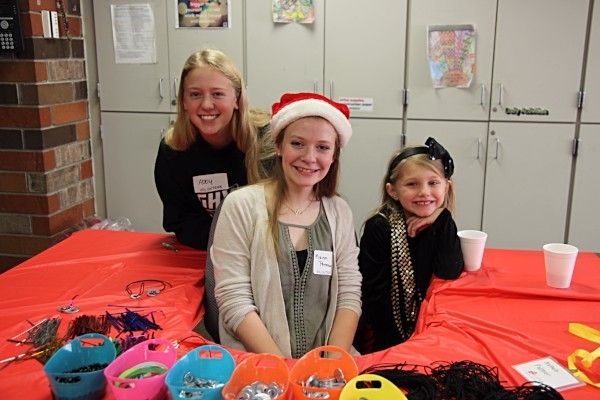 Thank you for offering to volunteer your most valuable resource, your time! By volunteering your time and energy with One Vision, not only are you a proven example of our vision of inspiring meaningful lives by connecting people with purpose, but you are directly furthering our mission of supporting individual choice by helping to provide services that lead to greater purpose and independence.
Working with Individuals 

Think of all the ways you can make a difference in the lives of those supported by One Vision by volunteering with them:

Go out to Community Events
Grab Dinner together before seeing a Movie
Play a round of cards together
Plant a garden together in their front yard
Cook a meal or bake a treat together
And More! 

General Store – Fort Dodge & General Store – Clear Lake 

Volunteer at The General Store in Fort Dodge or Clear Lake, Iowa by sorting (clothing, jewelry and more), seasonal decorating, or placing items on the display floor. 

Recycling 

Volunteer at One Vision's Recycling in Clear Lake, Iowa by assisting in the recycling process for clothing and bric brac. In 2022, volunteers at the General Store and Recycling centers helped to keep 1,146,000 pounds of clothing out of our local landfills. 

Spiritual Life 

Volunteer with our Spiritual Life program by lending a hand at One Vision Spiritual Life events or by driving individuals supported to local church services and/or One Vision Spiritual Life programs. 

Special Skills 

Do you like to:

Digitally Archive Historic Documents & Photos?
Design Web Pages?
Organize and File Documents?
Order Supplies?
Put together furniture?

If you said yes to any of the above, consider volunteering your special skills to One Vision! 

2023 Walk-A-Block

Volunteer at the 10th Annual J. Brooks Walk-A-Block for Autism Awareness benefitting the One Vision's Children Autism Center on Sunday, April 30, 2023 at Southbridge Mall (Mason City) by helping to navigate attendees, take photos, or by volunteering your special skills.

2023 Lights On 5K 

Volunteer at One Vision's 11th Annual Lights On 5K Run/Walk on November 30, 2023 by helping to set-up, providing a safe route by monitoring intersections, or by volunteering your special skills.
Our organization is kept vibrant by fostering connections with community and inclusive opportunities for people with a range of disabilities. Thank you for joining us!