Accessing Services
Are you interested in accessing services from One Vision? We are here to assist you in getting the support you require and to help you connect with purpose. For more information on applying for services at OV, e-mail Jessica Smith, Services Coordinator, or call her at (641) 525-2981. 
You may download and print the Application for Services or request one from Ms. Smith. When completed, mail the form to One Vision, Attn: Jessica Smith, PO Box 622, Clear Lake, IA 50428.
If you are applying for services, you also need to download, print, and complete the Social History Form and the Services Assessment Form.  They should be mailed with the Application for Services to Jessica Smith, as stated above. 
Generally, services need to be coordinated with your county of origin to procure funding.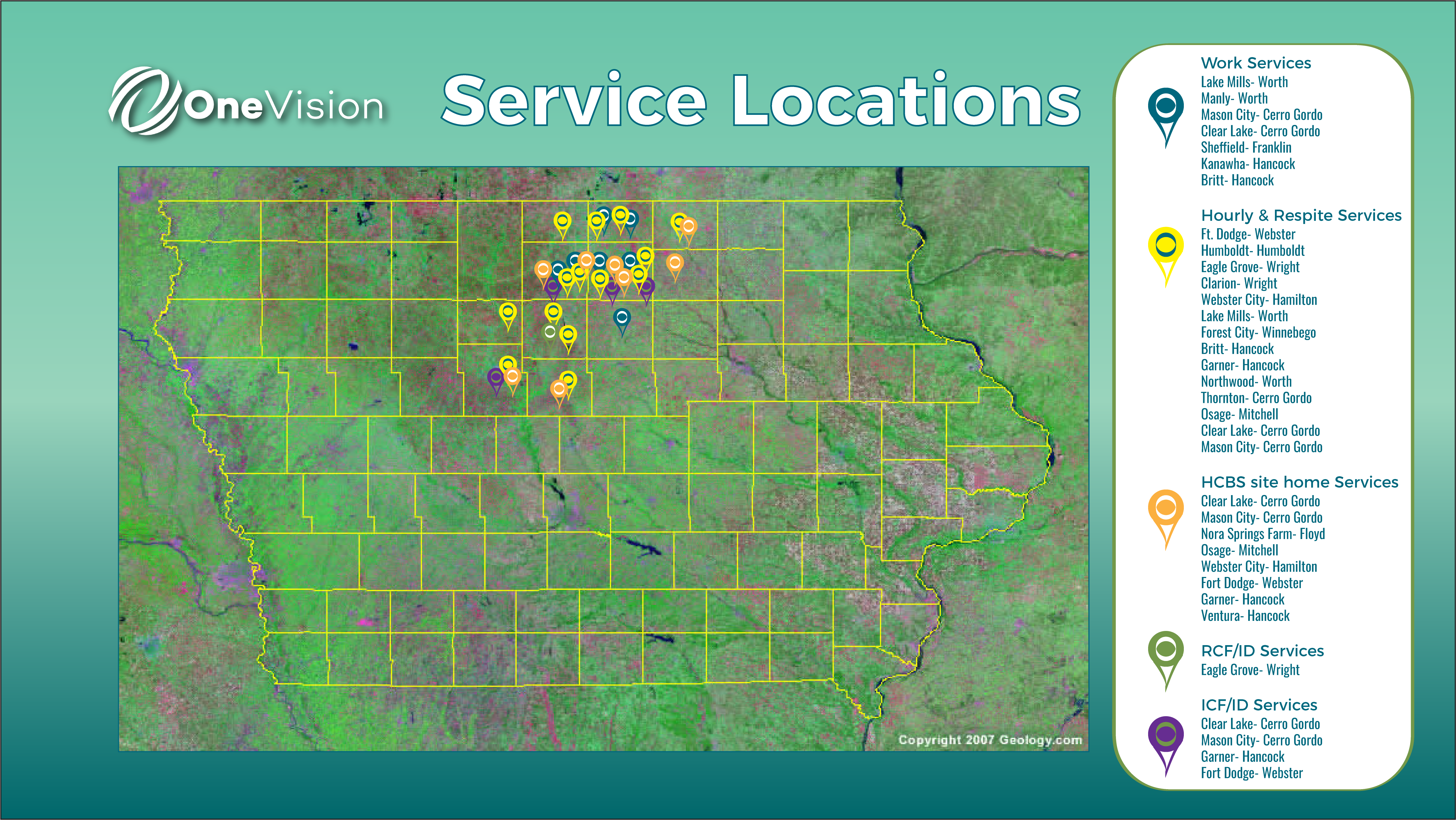 Download and print application for services.

Download and print social history form.

Download and print services assessment form.